Press kit
About Centrium
Centrium is a simple, cloud-based CRM software for small and medium-sized teams, that helps businesses stay organized and be on top of things. It allows teammembers to store and share information about people and companies they do business with. Task lists, calendars, projects and deals make managing sales pipeline and planning team`s work easier.
Centrium`s main focus is finding the right balance between ease of use and rich feature set. It is easy to start, without any configuration, training or deployment. The optional configuration allows users to match their unique business needs. Centrium is safe, fast, beautiful, easy to use and works on desktops, phones and tablets.
Centrium is free for solo accounts and offers a 30-day free trial (no strings attached and no credit card required).
Main Centrium features that can help your business:
Contacts and CRM
Centrium allows you to build secure contact lists that can be shared with all or selected teammembers. Every contact gets own and always up to date page which displays all important information about the contact, in example: history of actions, call and meeting minutes, list of won, open or lost deals, pending or completed tasks and projects, documents and contact data.
Tasks
Centrium is the perfect tool to stay organized and make sure that no task is left behind. Both complete and pending tasks are displayed in related pages of deals, projects and contacts so it is really simple for every teammember to figure out what is and what was going on. Asking everyone about the progress or additional details will no longer be needed.
Deals
Deals allow you to keep track of the sales process. Add a lead as a Centrium deal and then build it up, step by step, into a successful sale. Keep an eye on the best prospects and figure out what are the bottlenecks. Add follow-up calls or meetings and store communication history to impress your customers and make them feel special.
Projects
When simple tasks are not enough they can be combined into a project. Work with your team, assign tasks to different teammembers, track project and milestone progress, be on top of things thanks to notifications and deliver on time. Share files, documents, designs, quotes or any other resources with the whole team working on that project with just a few clicks.
Notifications
You will receive an automatic in-app or e-mail notification whenever something interesting happens. Collaboration is so much easier with Centrium.
Resources
Logotype
Icon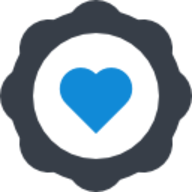 Screenshots
Download all resources