Why Centrium?
It`s simple, effective, on-line and affordable. It looks great too!
Centrium allows you to store all information and organize work - you can build a secure contact database. Log contact and action history with notes. Delegate and monitor work progress using tasks and shared calendars. Manage sales process starting with the first contact to finalizing a deal.
Get started in minutes
Centrium is cloud based, you can access it with any modern browser and you do not have to install any additional software in order to run it. You can log in from any place in the world. Super simple and intuitive user interface will help you get started in minutes, without spending thousands of dollars on training or implementation.
Additionally you can personalize it. Make it your own by uploading logo of your company, choosing a color scheme that matches your brand. You can even configure task, note or customer types and custom fields.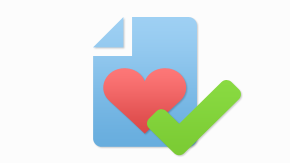 Affordable price, no long-term commitments
We do not believe in long-term contracts. You are automaticaly billed each month and you can cancel any time you choose. We keep our pricing as simple as possible, no hidden fees, 30-day free trial without any restrictions. You can test drive it in your company without spending a dime or risking anything.
Affordable per user price, one user free forever and free e-mail support for everyone!
Personalize and brand
Upload your own logo, choose a color scheme that matches your brand - be super professional.
Configure Centrium`s options to fit your business needs: define custom fields, contact, note and task types, deal stages and reasons of winning or losing. Invite your team members and divide them into workgroups.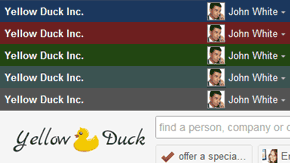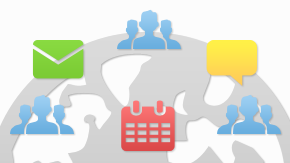 Better way to work together
Centrium will allow your team to work better together. Their work will be faster and more effective. Thanks to it`s simplicity sharing information and on-line cooperation will become a habit your business will benefit from.
Without any additional effort you and your team will achieve more: complete tasks, sell, quote, discuss and share documents. Centrium`s notifications will let you know by e-mail whenever something interesting happens.